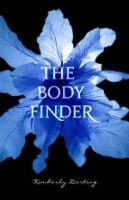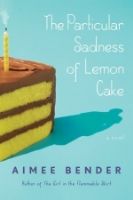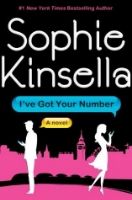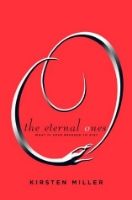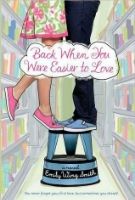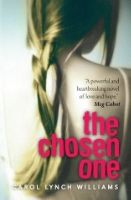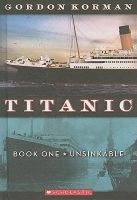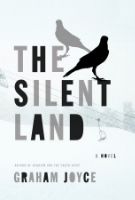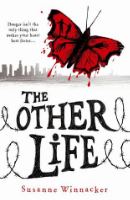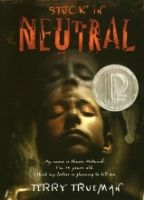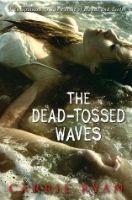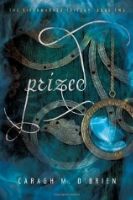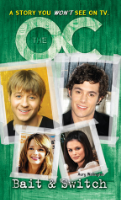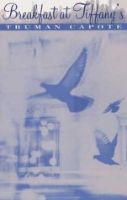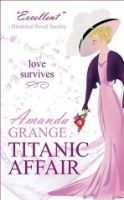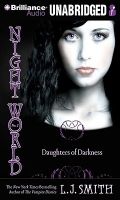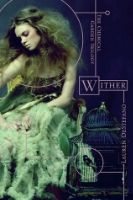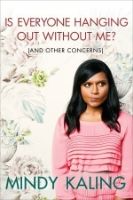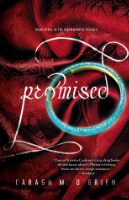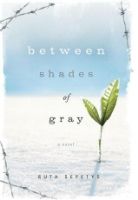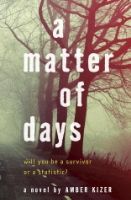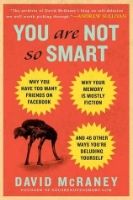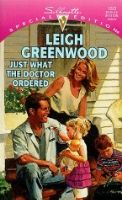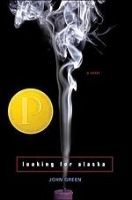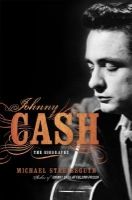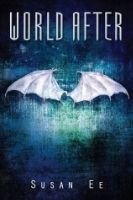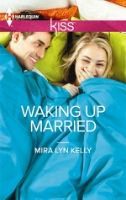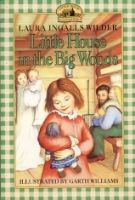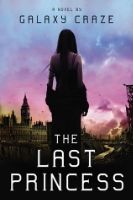 The good:
City of Lost Souls
(The Mortal Instruments #5) by Cassandra Clare
A Walk to Remember
by Nicholas Sparks
I've Got Your Number
by Sophie Kinsella
The Eternal Ones
(Eternal Ones #1) by Kirsten Mille
What's Left of Me
(The Hybrid Chronicles #1) by Kat Zhang
Birthmarked
(Birthmarked #1) by Caragh M. O'Brien
Maid to Match
by Deeanne Gist
Unsinkable
(Titanic #1) by Gordon Korman
The Dead-Tossed Waves
(The Forest of Hands and Teeth #2) by Carrie Ryan
If I Lie
by Corrine Jackson
Breakfast at Tiffany's
by Truman Capote
Titanic Affair
by Amanda Grange
Bully
(Fall Away #1) by Penelope Douglas
The Moon and More
by Sarah Dessen
Beautiful Disaster
(Beautiful #1) by Jamie McGuire
A Matter of Days
by Amber Kizer
Ella Enchanted
by Gail Carson Levine
Just What The Doctor Ordered
by Leigh Greenwood
The Dark and Hollow Places
(The Forest of Hands and Teeth #3) by Carrie Ryan
World After
(Penryn & the End of Days #2) by Susan Ee
Marriage of Inconvenience
(Those Manning Men #1) by Debbie Macomber
Little House in the Big Woods
(Little House #1) by Laura Ingalls Wilder
The Last Princess
(Last Princess #1) by Galaxy Craze
Lock and Key
by Sarah Dessen
Collision Course
(Titanic #2) by Gordon Korman
S.O.S.
(Titanic #3) by Gordon Korman
The bad:
The Particular Sadness of Lemon Cake
by Aimee Bender
Hate List
by Jennifer Brown
Back When You Were Easier to Love
by Emily Wing Smith
Where We Belong
by Emily Giffin
The Silent Land
by Graham Joyce
The Morning Gift
by Eva Ibbotson
The Other Life
(The Other Life #1) by Susanne Winnacker
Stuck in Neutral
(Shawn McDaniel #1) by Terry Trueman
Glimpse
by Carol Lynch Williams
Pride And Prejudice
by Jane Austen
Bait & Switch
(The OC #6) by Aury Wallington
Secret Vampire
(Night World #1) by L.J. Smith
The Awakening and The Struggle
(The Vampire Diaries #1-2) by L.J. Smith
The Fault in Our Stars
by John Green
The Marriage Trap
(Marriage to a Billionaire #2) by Jennifer Probst
The 5th Wave
(The 5th Wave #1) by Rick Yancey
Daughters of Darkness
(Night World #2) by L.J. Smith
Wither
(The Chemical Garden #1) by Lauren DeStefano
Parallel
(Travelers #1) by Claudia Lefeve
Welcome to Utopia: Notes from a Small Town
by Karen Valby
Promised
(Birthmarked #3) by Caragh M. O'Brien
Forbidden
by Tabitha Suzuma
You Are Not So Smart: Why You Have Too Many Friends on Facebook, Why Your Memory Is Mostly Fiction, and 46 Other Ways You're Deluding Yourself
by David McRaney
The Coldest Girl in Coldtown
by Holly Black
Looking for Alaska
by John Green
Baby Proof
by Emily Giffin
The Maze Runner
(The Maze Runner #1) by James Dashner
Johnny Cash
by Michael Streissguth
Red Hill
by Jamie McGuire
Waking Up Married
by Mira Lyn Kelly
re-read:
The Body Finder
(The Body Finder #1) by Kimberly Derting
The Chosen One
by Carol Lynch Williams
Fire
(Graceling Realm #2) by Kristin Cashore
The Host
(The Host #1) by Stephenie Meyer
Twilight
(Twilight #1) by Stephenie Meyer
The best: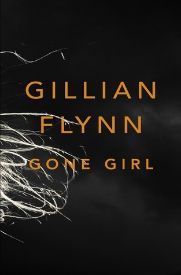 Gone Girl by Gillian Flynn

On a warm summer morning in North Carthage, Missouri, it is Nick and Amy Dunne's fifth wedding anniversary. Presents are being wrapped and reservations are being made when Nick's clever and beautiful wife disappears from their rented McMansion on the Mississippi River. Husband-of-the-Year Nick isn't doing himself any favors with cringe-worthy daydreams about the slope and shape of his wife's head, but passages from Amy's diary reveal the alpha-girl perfectionist could have put anyone dangerously on edge. Under mounting pressure from the police and the media--as well as Amy's fiercely doting parents--the town golden boy parades an endless series of lies, deceits, and inappropriate behavior. Nick is oddly evasive, and he's definitely bitter--but is he really a killer?

As the cops close in, every couple in town is soon wondering how well they know the one that they love. With his twin sister, Margo, at his side, Nick stands by his innocence. Trouble is, if Nick didn't do it, where is that beautiful wife? And what was in that silvery gift box hidden in the back of her bedroom closet?





Is Everyone Hanging Out Without Me? (And Other Concerns) by Mindy Kaling

Mindy Kaling has lived many lives: the obedient child of immigrant professionals, a timid chubster afraid of her own bike, a Ben Affleck–impersonating Off-Broadway performer and playwright, and, finally, a comedy writer and actress prone to starting fights with her friends and coworkers with the sentence "Can I just say one last thing about this, and then I swear I'll shut up about it?"

Perhaps you want to know what Mindy thinks makes a great best friend (someone who will fill your prescription in the middle of the night), or what makes a great guy (one who is aware of all elderly people in any room at any time and acts accordingly), or what is the perfect amount of fame (so famous you can never get convicted of murder in a court of law), or how to maintain a trim figure (you will not find that information in these pages). If so, you've come to the right book, mostly!

In Is Everyone Hanging Out Without Me?, Mindy invites readers on a tour of her life and her unscientific observations on romance, friendship, and Hollywood, with several conveniently placed stopping points for you to run errands and make phone calls. Mindy Kaling really is just a Girl Next Door—not so much literally anywhere in the continental United States, but definitely if you live in India or Sri Lanka.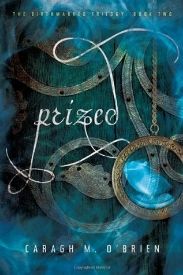 Prized (Birthmarked #2) by Caragh M. O'Brien


Striking out into the wasteland with nothing but her baby sister, a handful of supplies, and a rumor to guide her, sixteen-year-old midwife Gaia Stone survives only to be captured by the people of Sylum, a dystopian society where women rule the men who drastically outnumber them, and a kiss is a crime. In order to see her sister again, Gaia must submit to their strict social code, but how can she deny her sense of justice, her curiosity, and everything in her heart that makes her whole?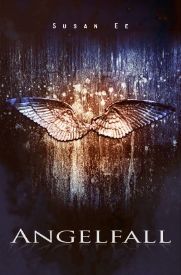 Angelfall (Penryn & the End of Days #1) by Susan Ee

It's been six weeks since angels of the apocalypse descended to demolish the modern world. Street gangs rule the day while fear and superstition rule the night. When warrior angels fly away with a helpless little girl, her seventeen-year-old sister Penryn will do anything to get her back.

Anything, including making a deal with an enemy angel.

Raffe is a warrior who lies broken and wingless on the street. After eons of fighting his own battles, he finds himself being rescued from a desperate situation by a half-starved teenage girl.

Traveling through a dark and twisted Northern California, they have only each other to rely on for survival. Together, they journey toward the angels' stronghold in San Francisco where she'll risk everything to rescue her sister and he'll put himself at the mercy of his greatest enemies for the chance to be made whole again.




Between Shades of Gray by Ruta Sepetys

Lina is just like any other fifteen-year-old Lithuanian girl in 1941. She paints, she draws, she gets crushes on boys. Until one night when Soviet officers barge into her home, tearing her family from the comfortable life they've known. Separated from her father, forced onto a crowded and dirty train car, Lina, her mother, and her young brother slowly make their way north, crossing the Arctic Circle, to a work camp in the coldest reaches of Siberia. Here they are forced, under Stalin's orders, to dig for beets and fight for their lives under the cruelest of conditions.

Lina finds solace in her art, meticulously--and at great risk--documenting events by drawing, hoping these messages will make their way to her father's prison camp to let him know they are still alive. It is a long and harrowing journey, spanning years and covering 6,500 miles, but it is through incredible strength, love, and hope that Lina ultimately survives. Between Shades of Gray is a novel that will steal your breath and capture your heart.